Hello, I'm back here for movie review again.
Thanks GF for bringing me to movie again.
Cast: Tang Wei, Wu Xiubo
Running Time: 131 minutes
Not to worry if you never watch Finding Mr Right, because the stories are not related to one another.
Tang Wei plays the role of Jiao, a lonely gal who immigrated to Macau with her father since the age of 15. She worked in a casino as a escort and the casino has become like home to her. Along the way, she encountered group of different people and ended up in huge debts due to gambling. I admired her character, nobody what setback she encountered, she never give up on her life.
She meets Daniel, portrayed by Wu Xiubo, a real estate broker in Los Angeles. He was sent to Los Angeles alone when he was a teenager by his parents who was divorced and each of them has found their own family. As a result, he grew up to be someone that is money-driven and unable to pour his heart to anymore. He is afraid to be deserted by his loved one again and he definitely don't want to experience the pain.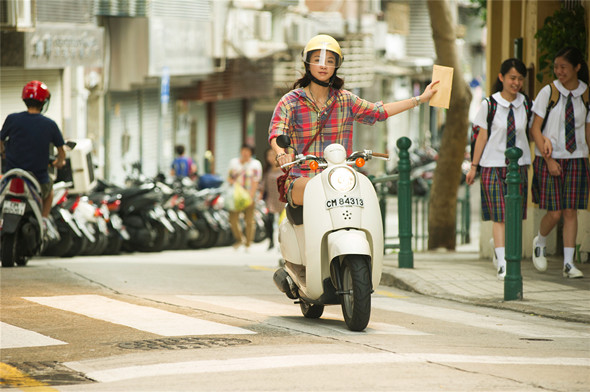 The story talks about how Jiao and Daniel started exchanged letters to each other due to a novel '84, Charing Cross Road' inspired by American author, Helen. They corresponded through the mysterious address 84, Charing Cross Road.
They started the letter exchange with the intention of returning the book to each other, ended up sharing their most personal and intimate self in each of those letter. They fall in love and finds solace in each other just by writing.
I still find the storyline incredible, how 2 person from different parts of the world could connect together. The longing of one another companionship brought them together.
Overall, the movie is nice, there are hilarious and touching moments. My only grip about this movie is that there isn't a satisfying climax. It lacks of suspense to keep you excited. Nevertheless, I still enjoyed watching the movie. I actually cried watching the movie, it's kind of sad when you hear the confession of the old couple and how Daniel cheated the old couple to get the possession of their property.
Go watch the movie to find out more.
Rating: 3/5