Heading in to Johor Bahru (JB) again. I find myself travelling to JB frequently for the wide variety and affordable food. Whenever we have movies to watch, we will travel in to JB to catch a movie. This time round, we want to watch Despicable Me 3.
Right after my cousin's solemnization, we went in to JB via our usual route. No idea what happen, the bus jammed close to 15 minutes while on the way to Singapore Custom. We waited until fed up so alight the bus and made our way by foot to Singapore Custom. So going in late might not always be a smooth sailing journey.
Despite the jam earlier, we still managed to reach City Square just in time for the movie at 5.30pm.
Despicable Me 3 is the third installment of the movie series.
Being fired by his new boss of the Anti-Villain League, Gru decides to take this free time and travel to Freedonia to meet his long-lost twin brother for the first time. They then join alliance to stop the evil plot of a former 1980s child star who seeks revenge against the world, Balthazar Bratt.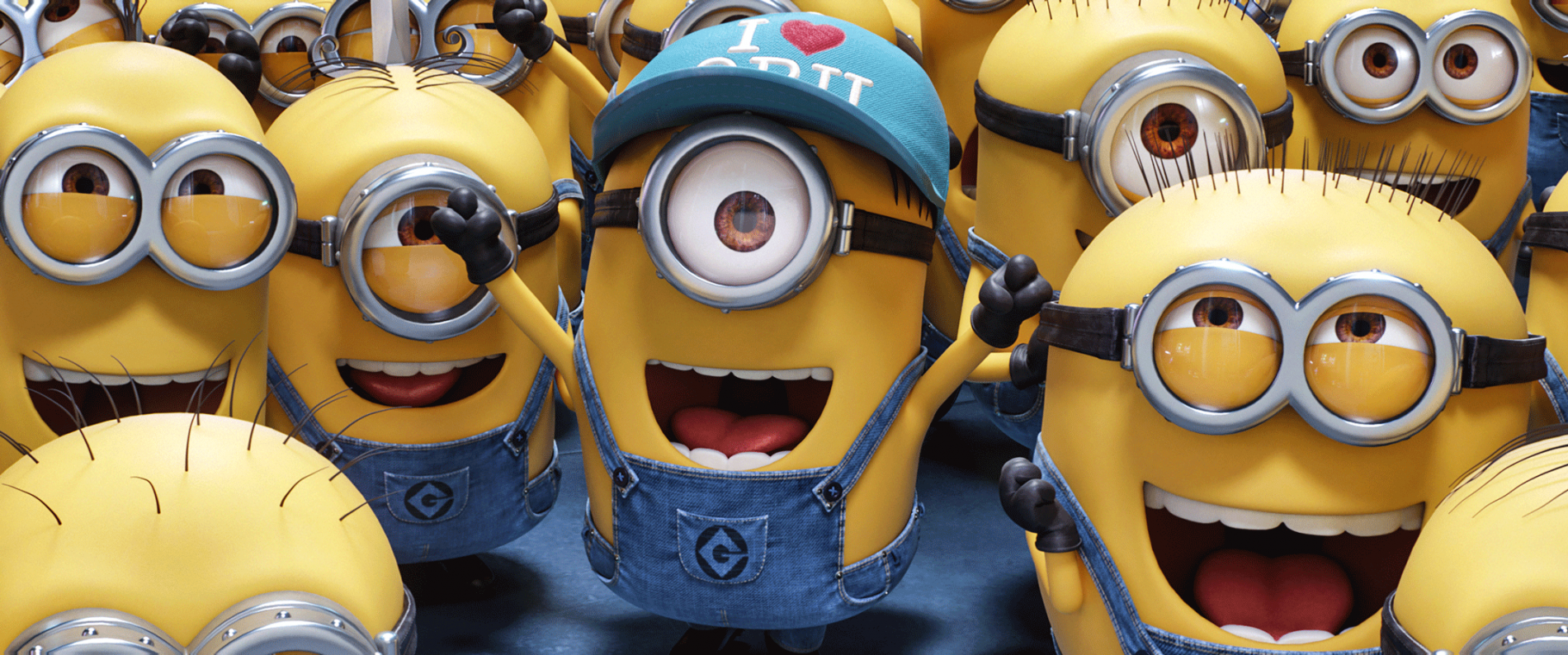 The mischievous Minions got themselves in trouble and sent to the prison. They manage to jail break and come over to help Gru to fight against Balthazar Bratt.
The Minions are always so funny and cute. They never fail to create laughter. We have an enjoyable time watching the movie.
Dinner was at Tea Garden Restaurant at level 6. We were getting a bit hungry by the time movie ended. Waiting for our food.
Super thirsty so we ordered Avocado Milk Shake to quench our thirst.
We have Crispy Golden Lava Bun that was simple and tasted nice.
Decided to save my stomach for more food, I ordered something not too heavy for my dinner. Cheesy Toast with Mushroom Soup.
Bf has Cheesy Grilled Rosemary Chicken Chop. The chicken soup was succulent and tasted good.
We spent RM49.30 for our meal at Tea Garden.
Right after that, we headed to the restoran beside Tea Garden to continue our second round of eating at Ho Seng Kee, 何成記.
Fried wanton, I like anything crispy and fried.
Muar Otak Otak.
Don't really fancy this.
Abalone Wanton and Salmon Fish Wanton. I tried salmon one previously, this was my first time trying abalone wanton. Salmon Fish Wanton is still the best among all, no other wanton can compare. One bite and you will taste the salmon filling in the juicy skin. The dumpling has added fragrance to the soup, making it tasty.
We were so full by the time we finished our second round which we spent RM38 here. The fulfilling dinner got us energetic for shopping.
Our buy at JB.
I heard from my cousins earlier about Eureka popcorn so we bought some to try out. I got cereal + butter caramel, orginial, BBQ and caramel flavour popcorn.
I guess I won't be going back to JB for quite awhile because next time will be to Hong Kong. Stay tuned for more travelogues.